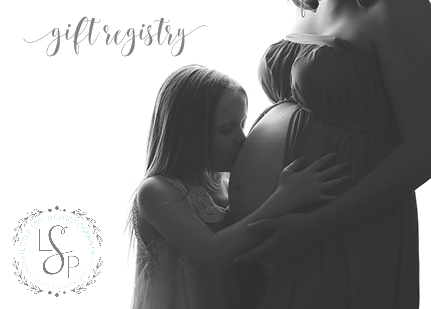 Custom photography is an investment and chances are your big life moment comes along with many other expenses.
Make gift giving easy for your friends and family and receive what you really want!
Create a complimentary gift registry with Little Sprout Photography and let your family and friends help you toward the purchase of your perfect collection of heirloom quality products and digital files or future sessions to capture growth and milestones.
Receive beautiful registry cards to send to family and friends with all the details on how they can contribute their gift.
GIFT GIVERS: Purchasing gift vouchers for a registry is easy, simply complete the form below and make your payment through paypal. You will also have the choice to receive the gift voucher emailed as a digital copy or mailed as a lovely card to present to the expecting parents.
We keep track of all gifts so there is no need to bring the gift vouchers to your session.
EXPECTING PARENTS: Visit the Gift Registry Join page, to express your interest for setting up a Gift Registry for your session and receive your beautiful gift registry pack in the mail.